How to make a painter's hat
Did you know that painters, carpenters and printers all used to wear a box-shaped paper hat when they were working?

Why don't you try making one too? Nobody wants paint in their hair! Just follow these six simple steps – you'll only need half a page of newspaper!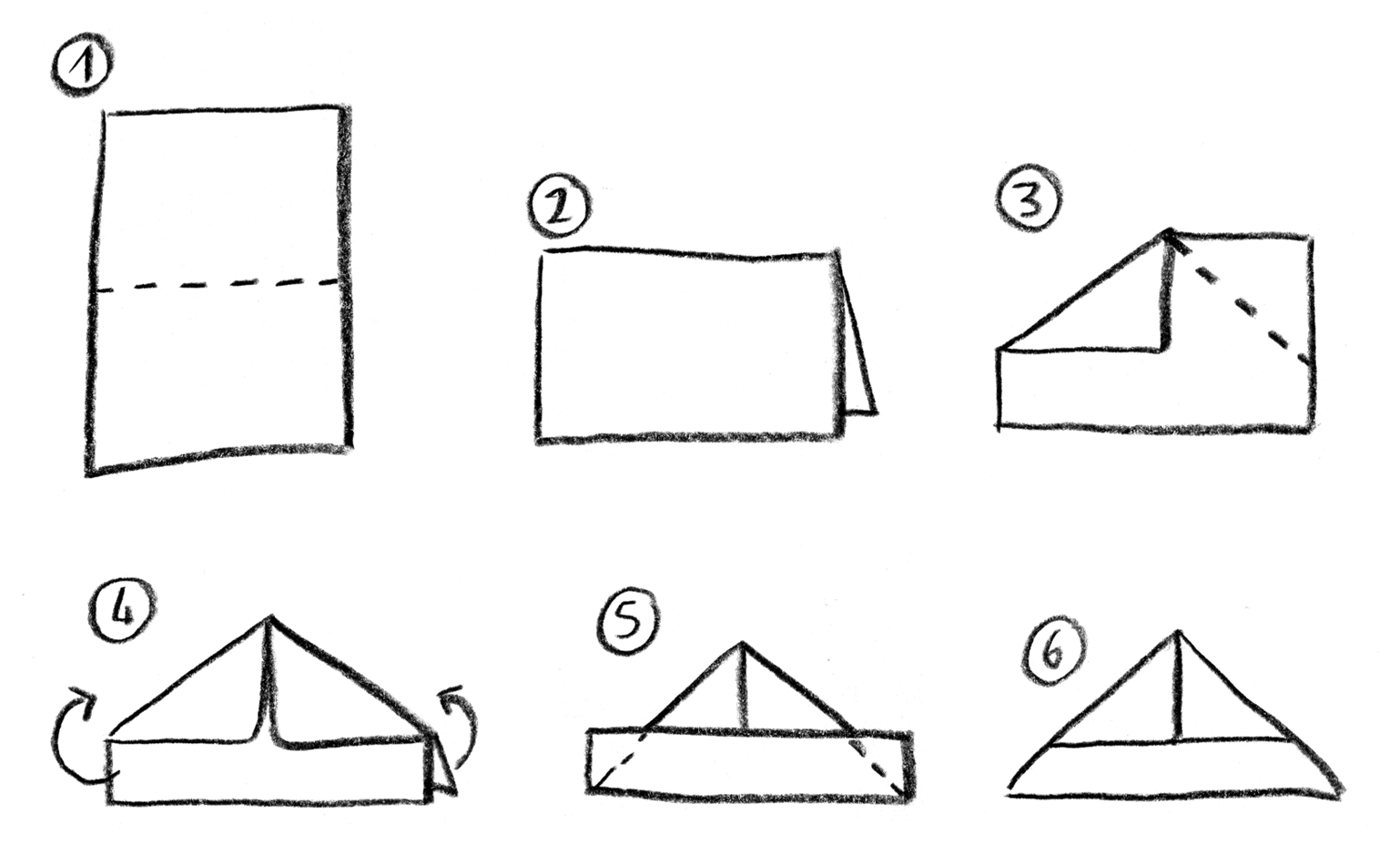 Download the activity sheet here
Once you've constructed your painter's hat, why don't you finish it off with a little personal touch? If you love rabbits, try adding bunny ears! Or if you're learning about the Vikings, add some horns or two pigtails! You can even make your hat sparkly by decorating it with shiny wrappers, foil or stickers!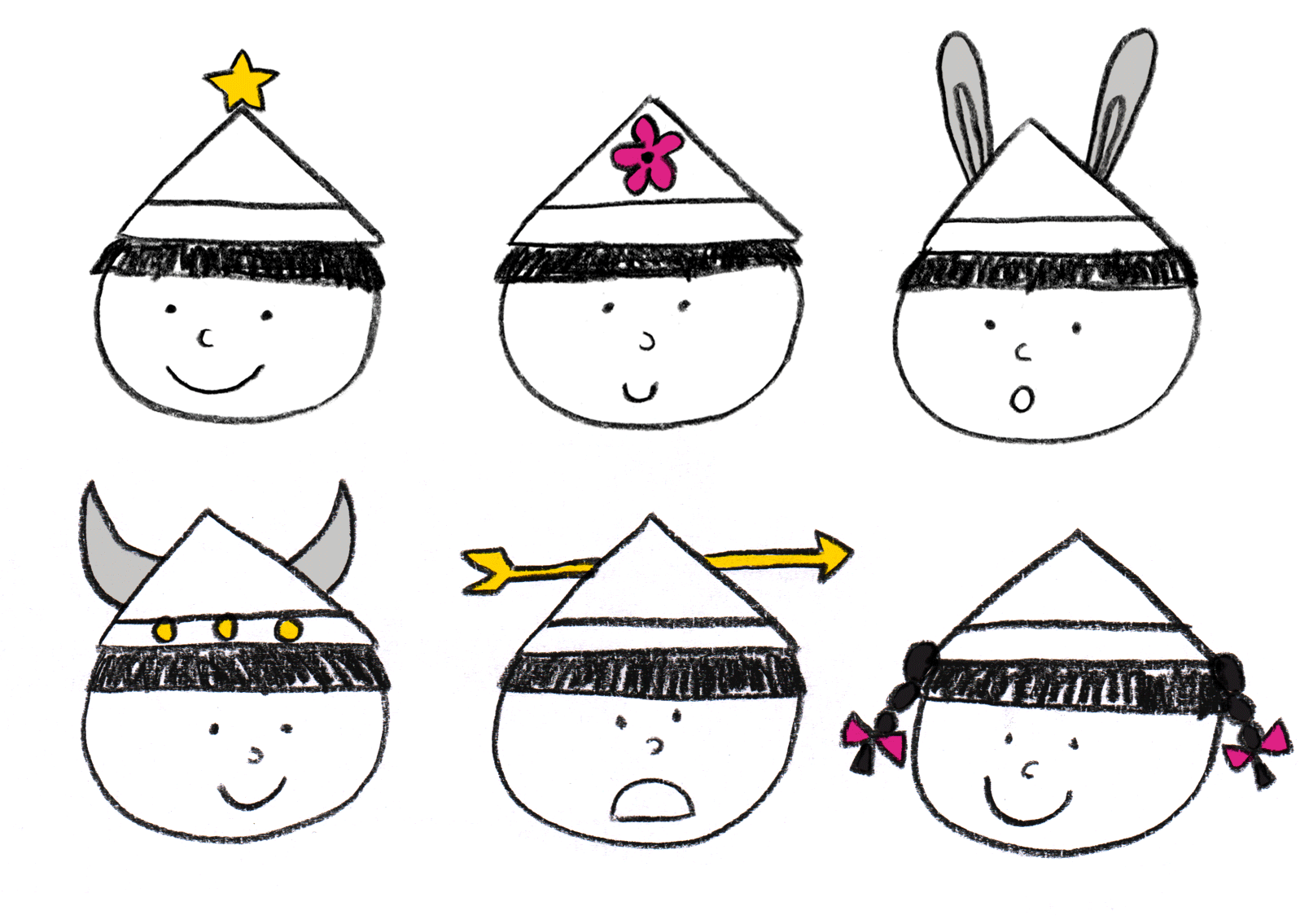 How to draw – with white!
On the pages of The White Book, animals appear on the plain white wall as if by magic. Now it's your turn to try it.

You'll need:
• White paper
• A white crayon or a candle
• Some watercolour paints
• A paintbrush
• A pot of water


Once you've got everything ready, just follow the instructions below:

1- Using the white crayon or candle, draw any animal you like. You might not be able to see what you've drawn, but do not fear … all will be revealed!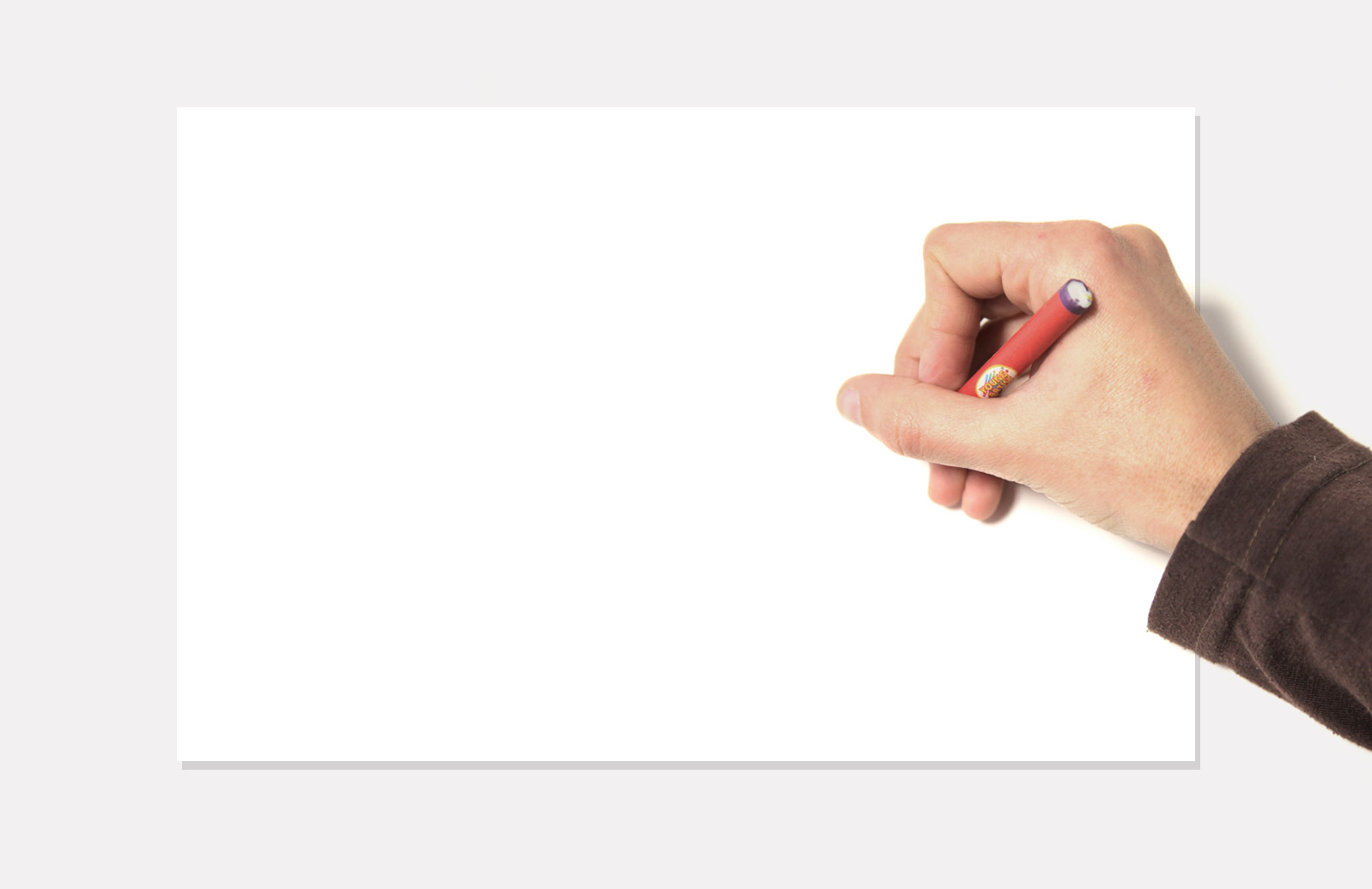 2- Now, with big brushstrokes, paint over your picture with watercolour paint, in the colour of your choice.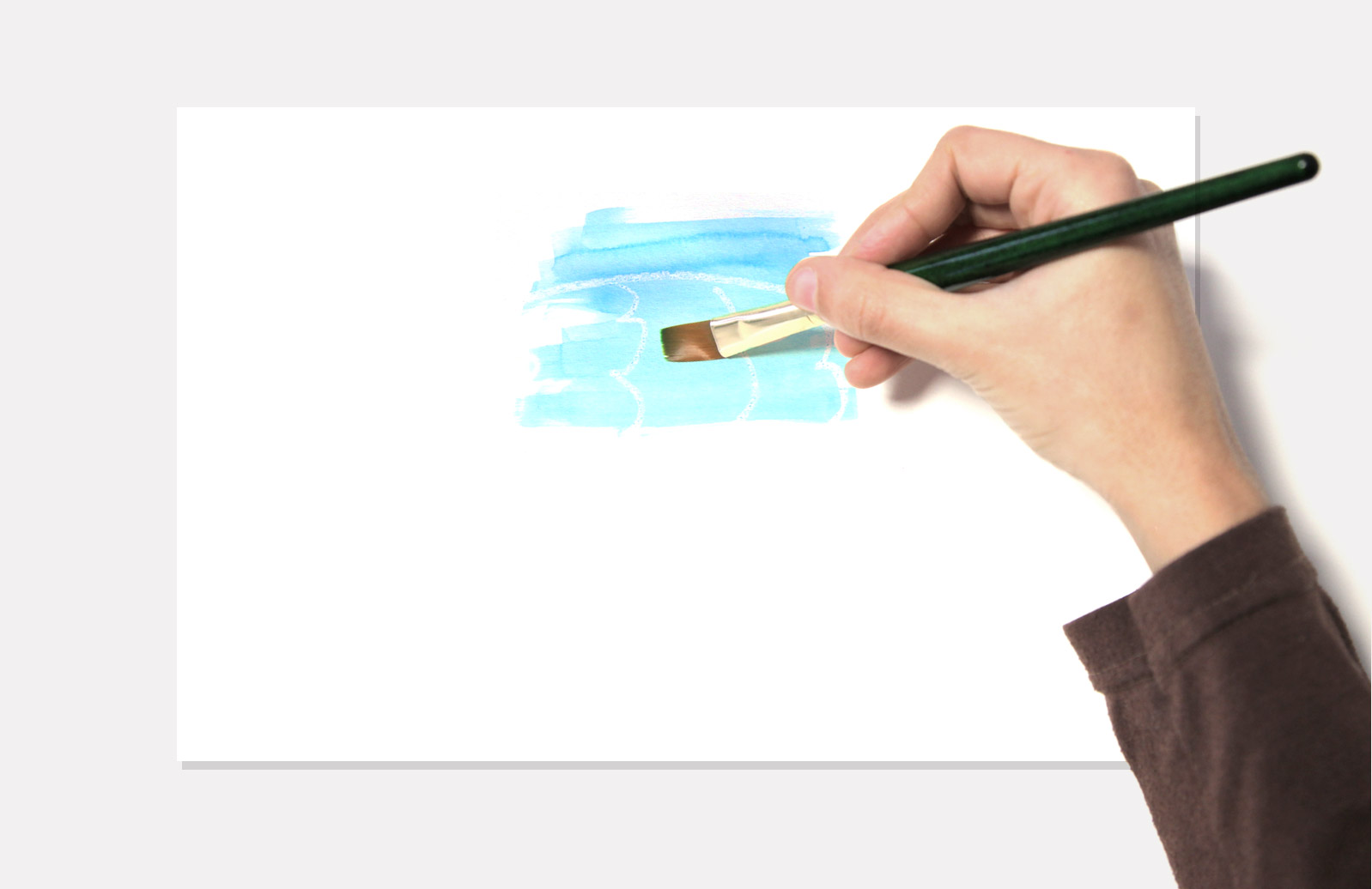 3- You should start to see a little creature emerging before your very eyes!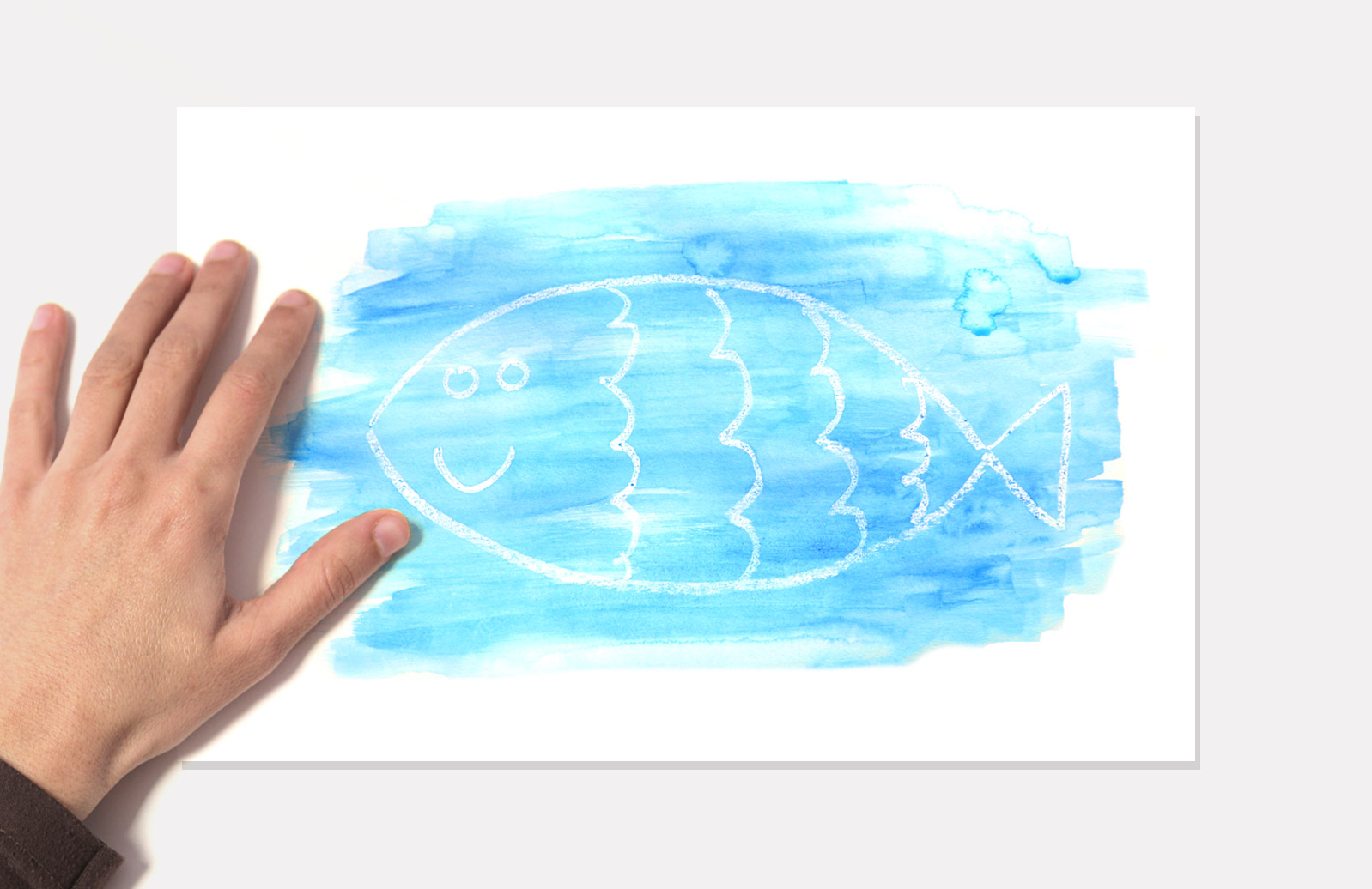 Ours was a smiley, swimming fish! What will yours be?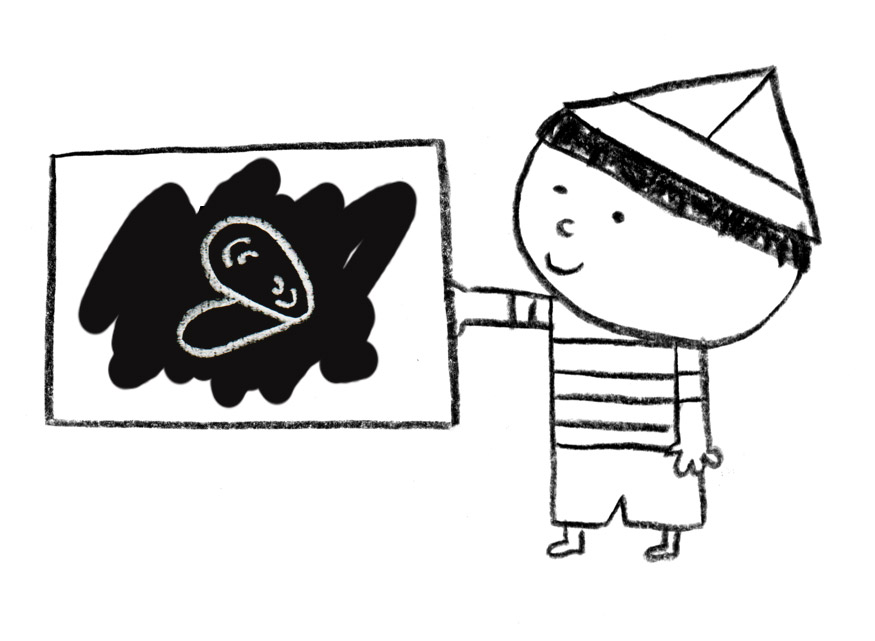 Finding friendships ... in coloured card!
Wouldn't it be strange if animals of the same colour were friends? A pig and a flamingo, a blue whale and a bluebird, a giraffe and a little yellow duckling? Try taking a piece of coloured card and drawing on it all the animals and things of that colour you can think of… We've done one already for the colour pink!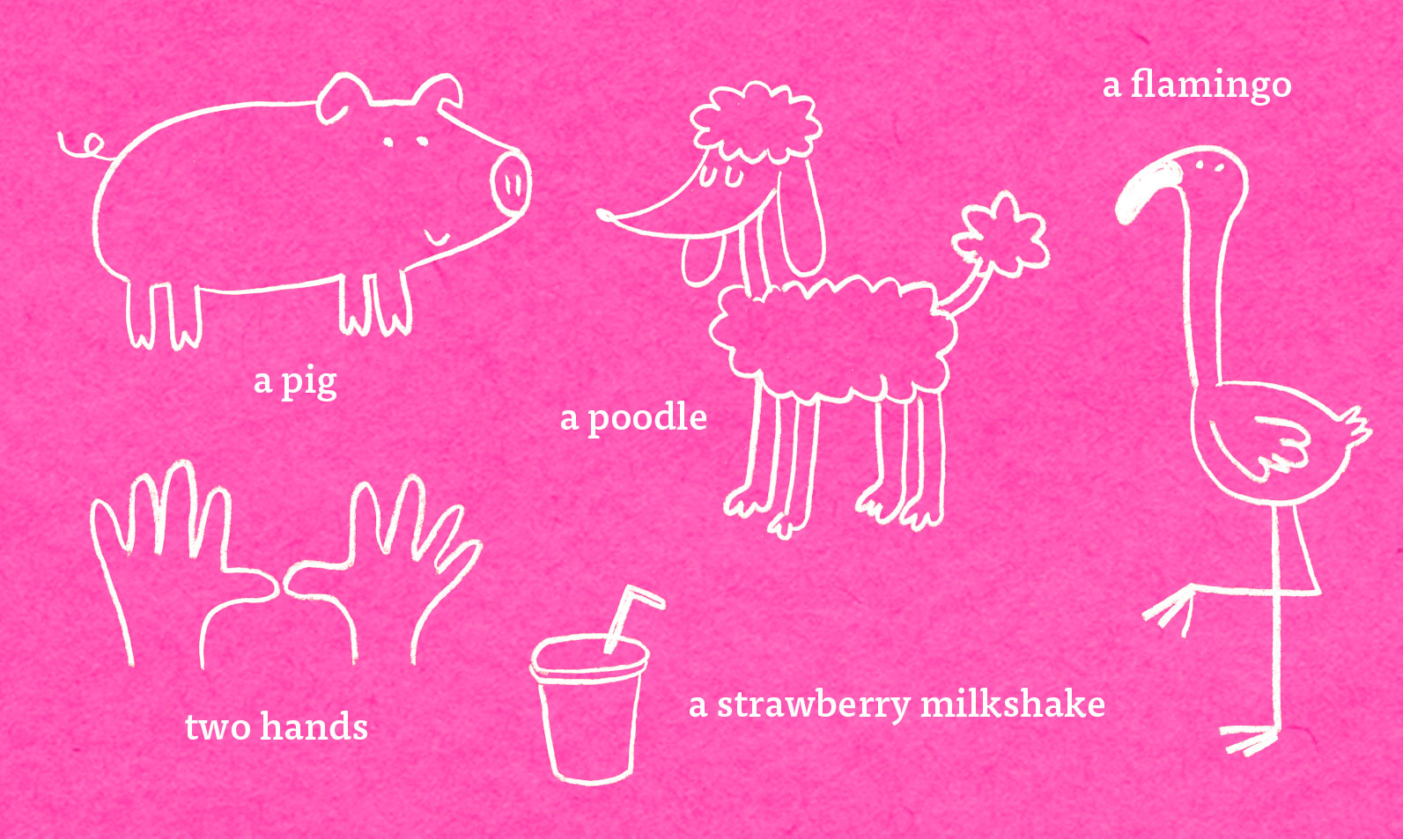 As you've discovered, you can find just about anything in a piece of white paper! If you've found an unusual animal hiding in an unusual colour – a turquoise chameleon, a fuchsia butterfly or an emerald grasshopper – well, you must let us know! You can send them to info@minibombo.it!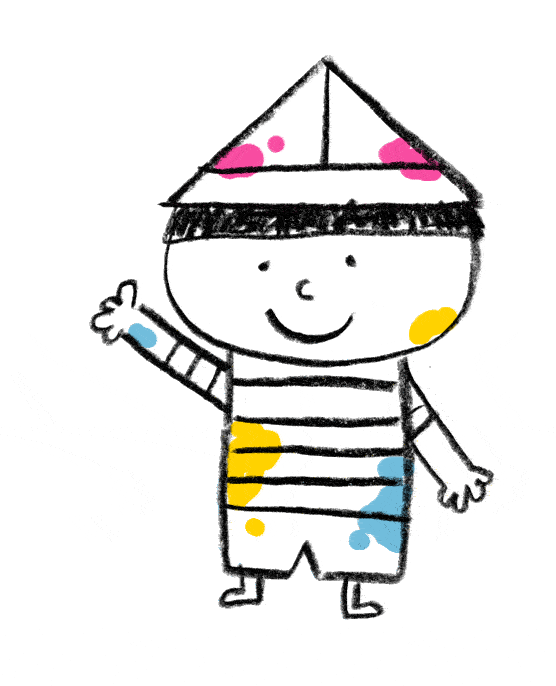 Quest'opera è distribuita con
licenza Creative Commons Attribuzione - Non commerciale - Condividi allo stesso modo 3.0 Unported
.